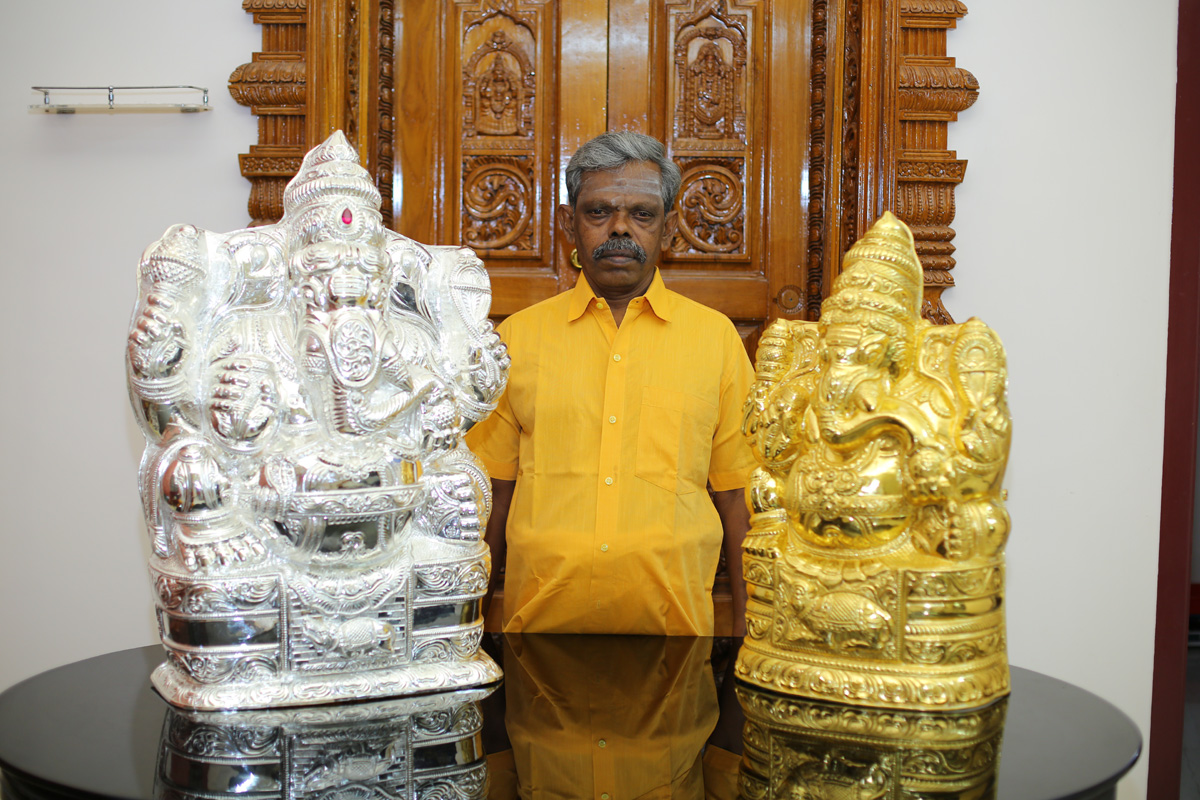 The Humility behind the Rich Handy-Works
The Founder - Karuppaiah Achariyar
Since 1981
Know More...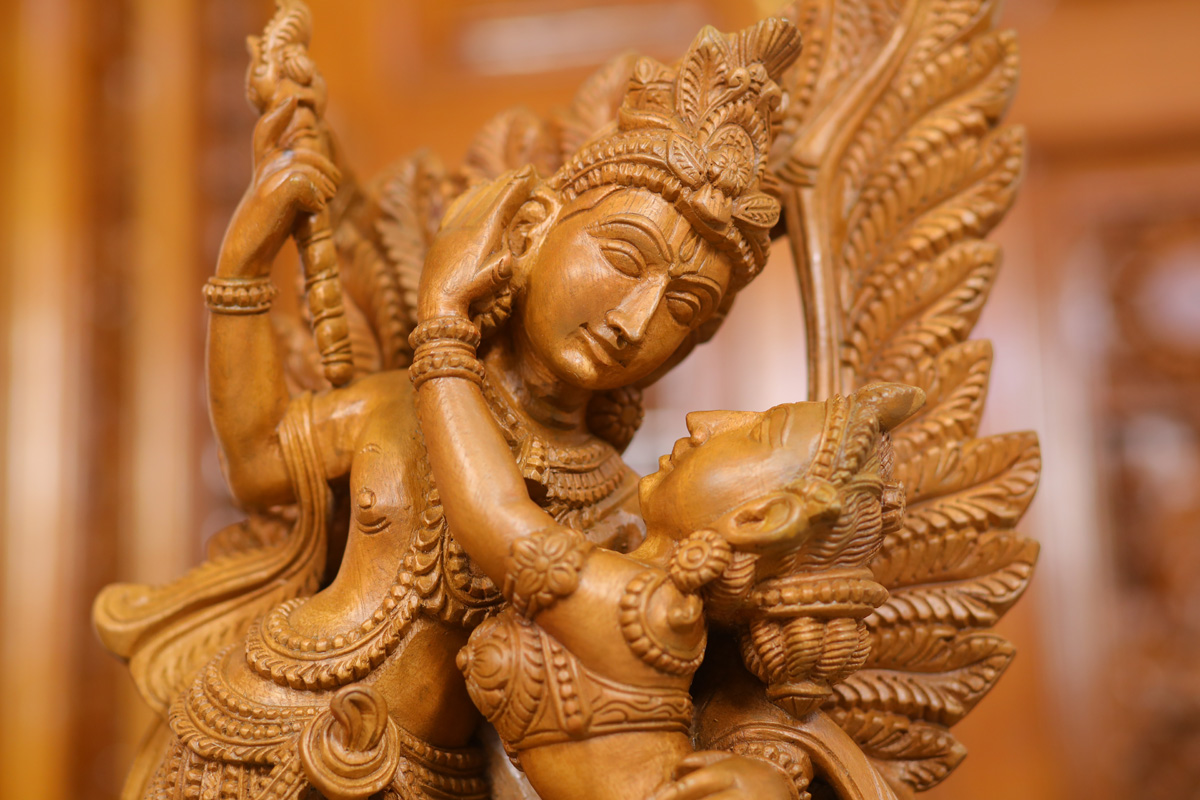 Meticulous Handcrafted Wooden Sculptures
Shop Now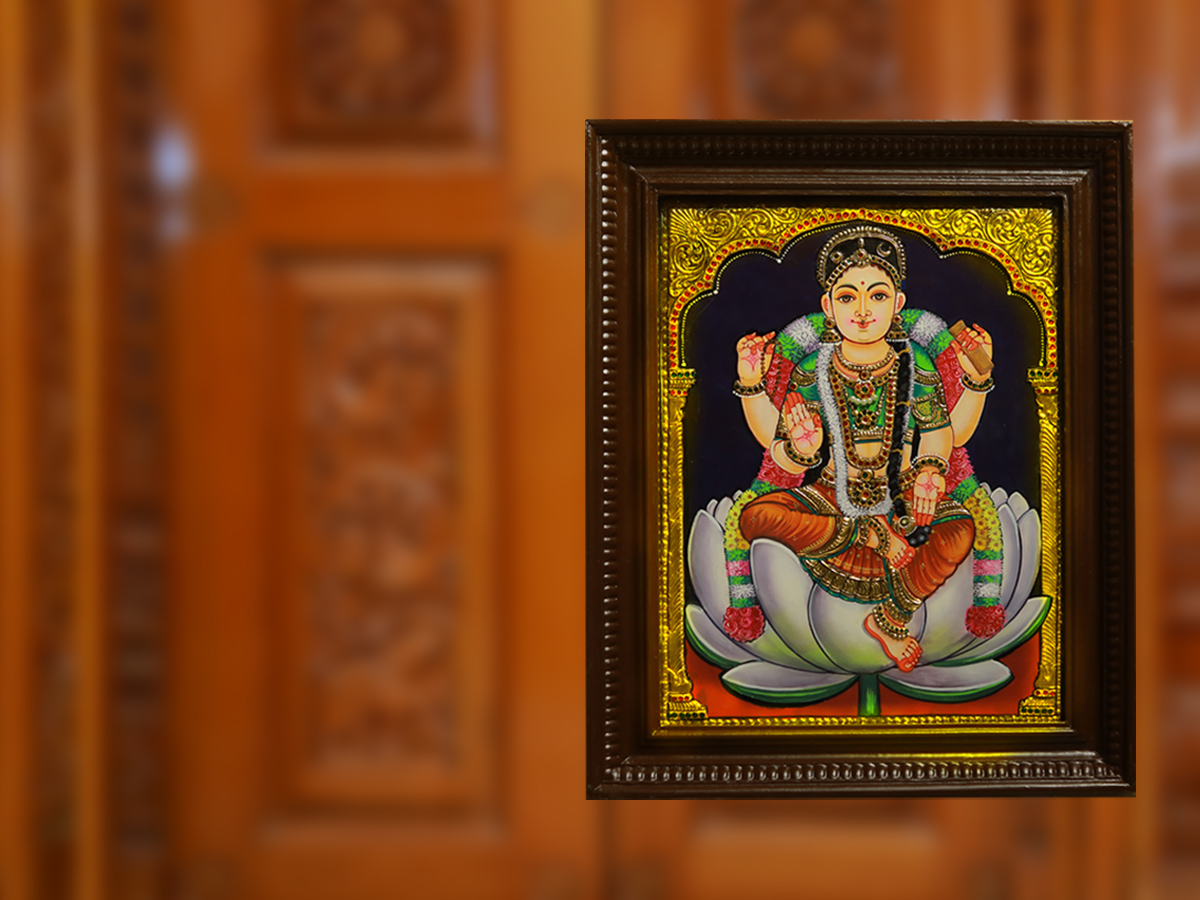 Shop Now
Vibrant Tanjore Paintings
made by Hand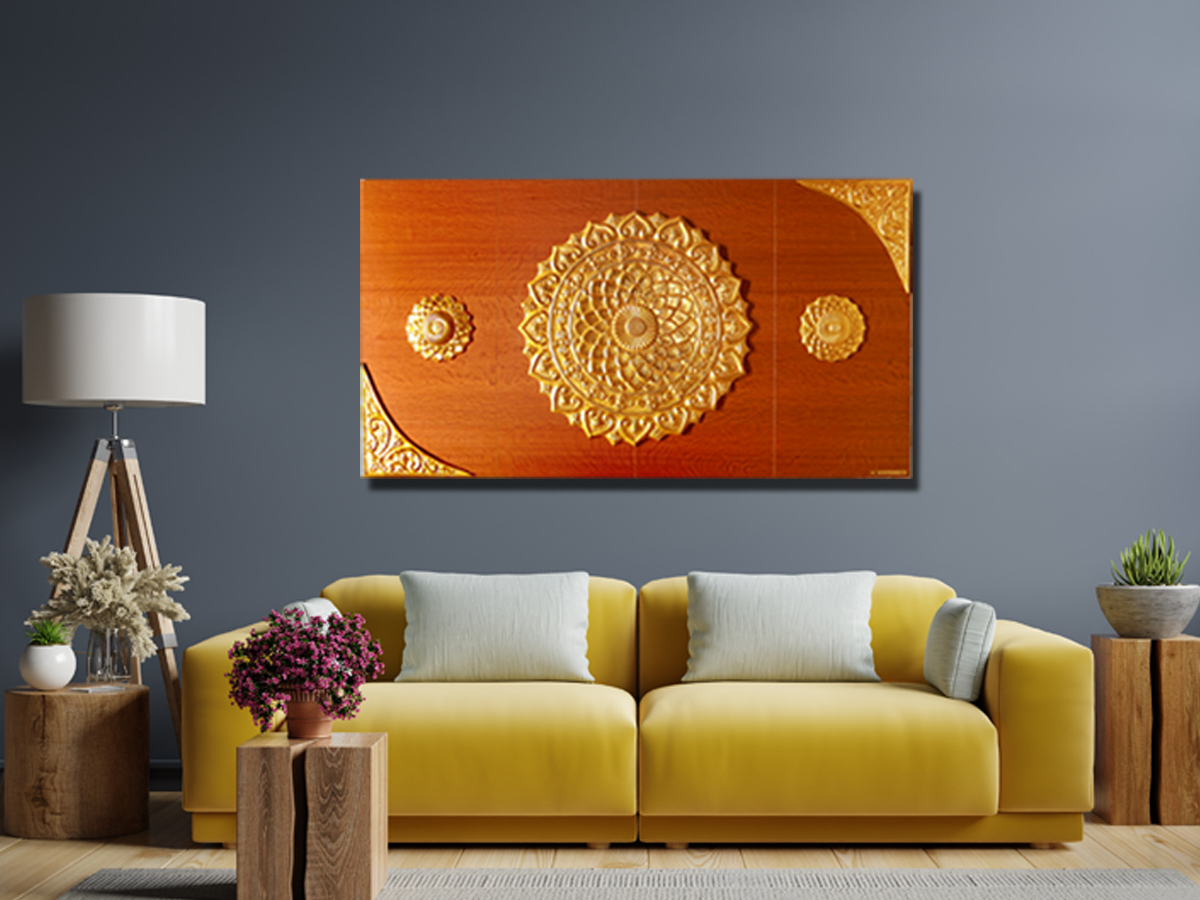 Shop Now
Fascinating Handcrafted Wall Decors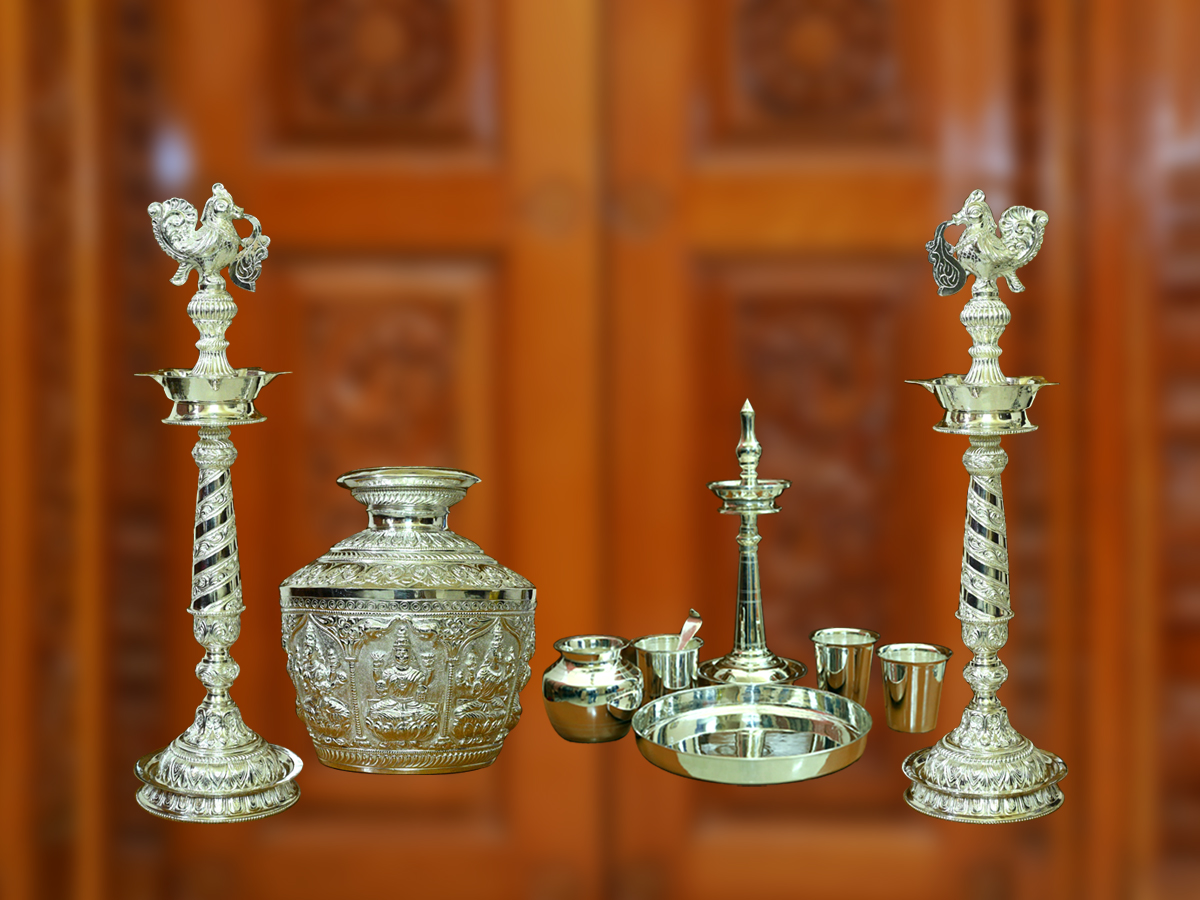 Order Now
Handmade Pure Silver Utensils
Undertaken on Orders
India is a country rich in diversities, comprising people of various cultures, customs, religions and languages. The kings who ruled the land made remarkable contribution towards building temples across the length and breadth of it on Karuppaiah Sculptures.
Among the kings, the Pandiyas, the Cholas, and the Cheras from South devoted the major part of their lives towards this cause. The big temple in Thanjavur , Tamilnadu built by RajaRaja Chola, stands testimony to the excellence in their architecture. The sculpting were divided into three types, made of stone, bronze, and wood for setting them in temples.
TEMPLE WORKS ON CUSTOMERS ORDERS:
We do all types of temple works like bronze sculptures, silver kavachams, wooden sculptures, copper kavachams, rathams,  vahanams, wall panels, and classical interior works, using  materials of the highest quality, giving special focus to the facial aspects to exhibit divinity. Our products will gift you with all sorts of goodness happiness and peace. The products shown in our website[Karuppaiah Sculptures] are only a fraction of the wide range of products manufactured and sold all over the world. We fulfil our customers' orders, as per their requirements, with utmost care and precision in work.

        Articles and Karuppaiah Sculptures made of wood have a prominent place in the temples and homes of Indians. The reason behind this being, wood has several medicinal qualities in healing various types of disorders, physical and mental.
       Different types of trees like, neem, mango, jackfruit, and country wood are unique in their qualities and uses. Our wood carvings are made from wood taken from the central part of the trees as they have durability and are defect free. We also make large wood sculptures and contemporary wood sculptures using hand carving technique.
       The online sales of our sculptures are the handiwork of highly skilled sculptors and are here below for you to see.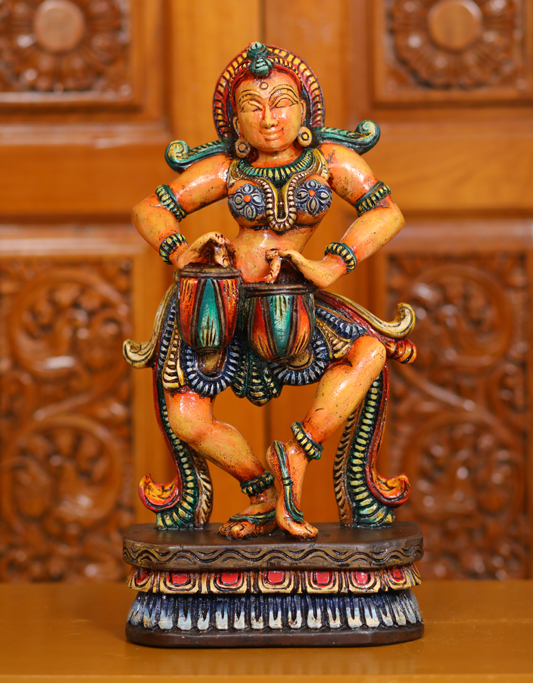 With its origin in Thanjavur, Tanjore Art works are fully made by hand using intricate art works. The trio of teak wood frame, golden colour and painting create a magical effect on the viewers. The popular theme of this painting is God, Goddess, consorts and other deities.  
The paintings are distinguishable from other types of paintings, in that, they have a dense composition, surface richness and vibrant colours. The main figure is always painted at the Centre of the picture. These paintings have become very much popular all over the world.
       We use the best quality of materials in this work, such as, wooden board, oil paint, glass stones, gold foil and teak wood frame. Our artists are highly skilled in painting the face of Gods.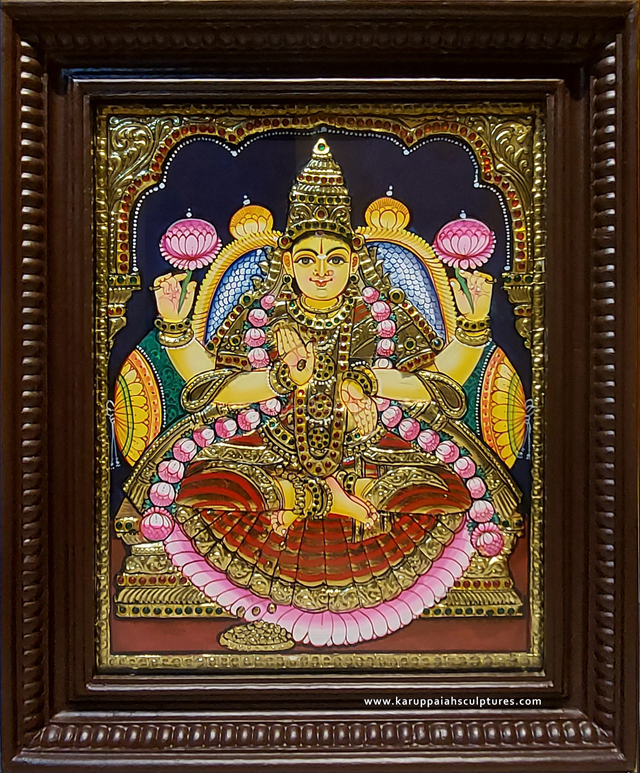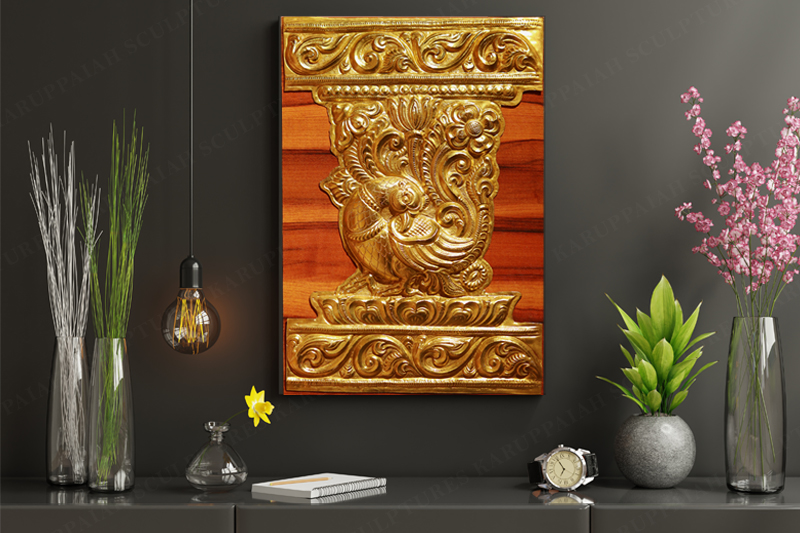 Traditional Sculptures in a modern outlook. Highly Suitable for interior beautification, with economy of space. Wall mounted Karuppaiah Sculptures of wood or brass fixed to wooden panels.