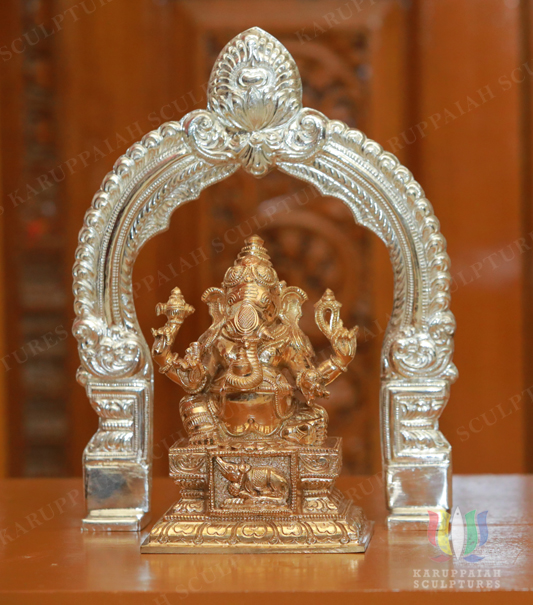 Bronze Ganesha statue (Panchaloga).
Unlike Ganesha statues popularly seen seated on a lotus flower, we have sculpted this statue, with a difference, taking theme from stone Ganesha statues in temples. The lord with his big paunch is majestically seated on a fully designed square peetam, with his vahana, the mouse, in the middle of the peetam. The Lord has a paasam and an ankusham in the rear hands and a broken tusk and a laddu in the front hands. The Lord is called ValampuriVinayagar as his trunk is turned to his right. He holds a kalasam in the trunk
Silver kavacham for the above bronze Ganesha sculpture.
In addition to the design and art works in the bronze sculpture, we have made a lotus peetam in support of the square peetam. The prabhavali is exquisitely crafted with minute art works, with peepal leaves to its top, that are considered sacred for the Lord. This silver kavasam is designed to perfectly fit to the bronze Ganesha statue.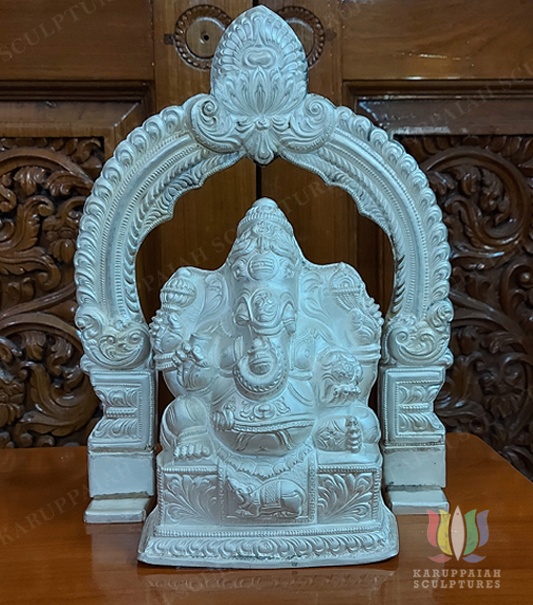 The making of Ganesha statue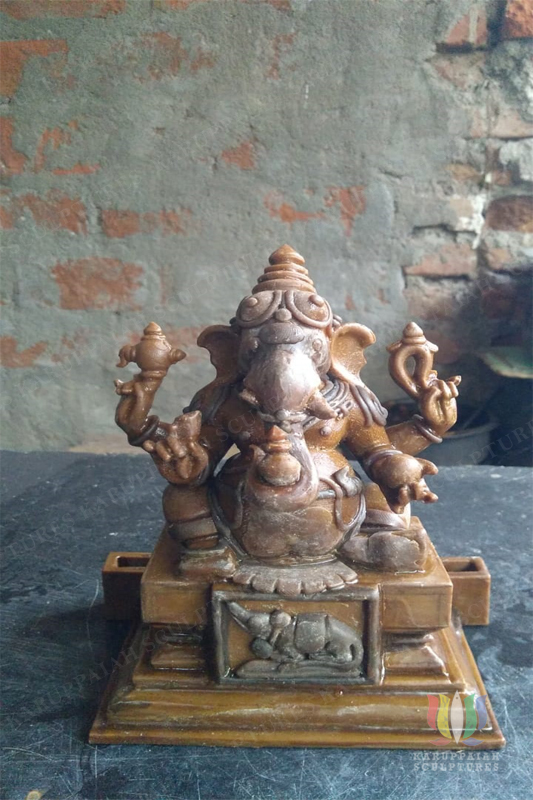 The wax model of Lord Ganesha – hand made.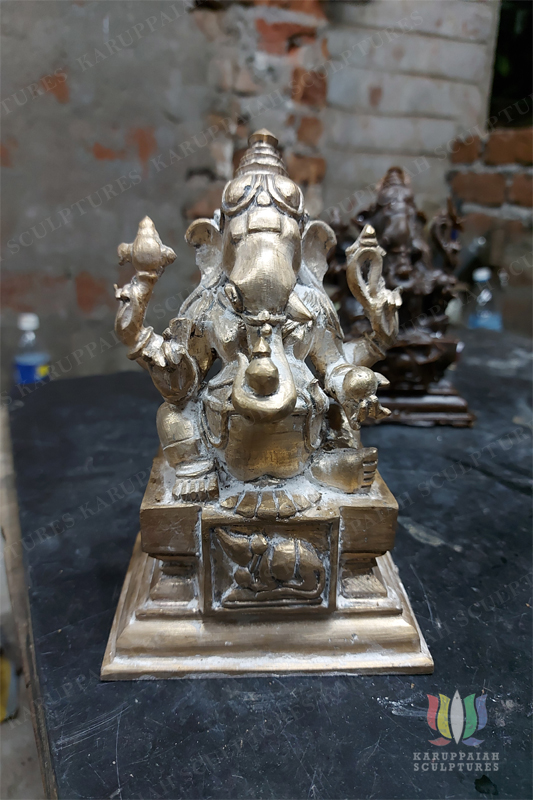 Bronze Ganesha statue before design.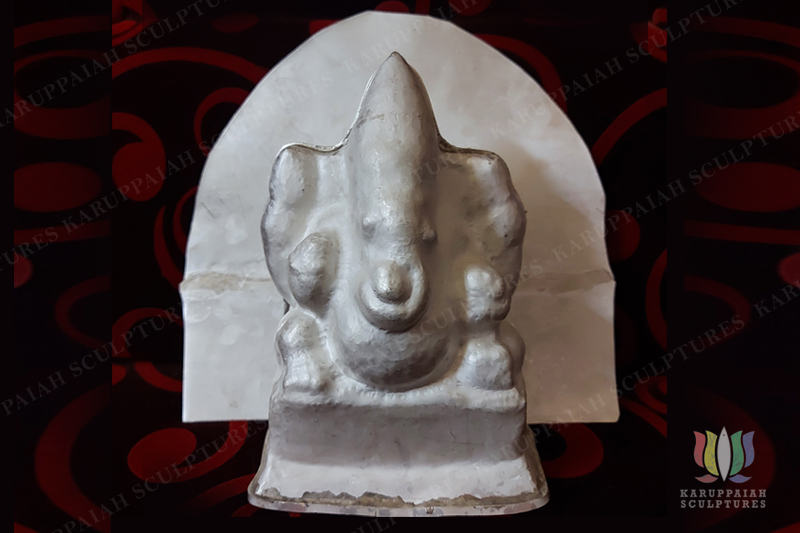 Silver kavasam and prabhavali before designing.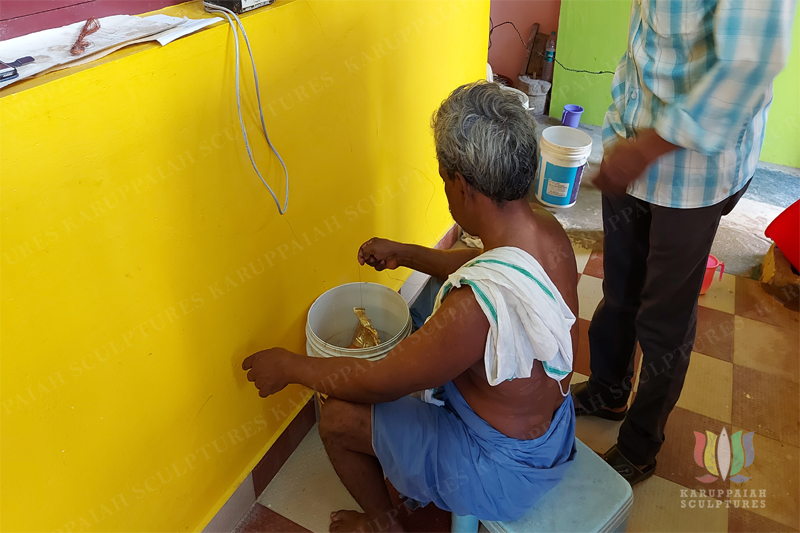 Karuppaiah Achchariyar giving electro-gold plating to the silver kavacham of the Lord.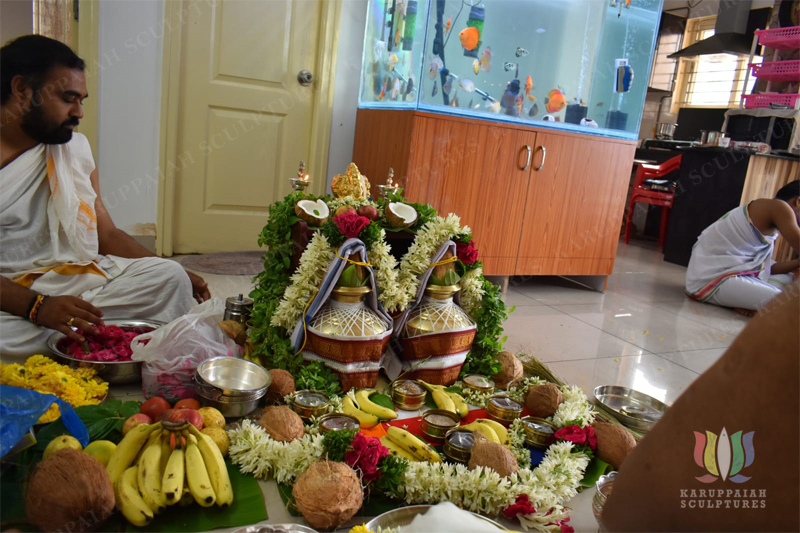 Photo of gold plated silver kavacham on bronze Ganesha statue, when kept in worship and taken during the 60th wedding anniversary of the customer.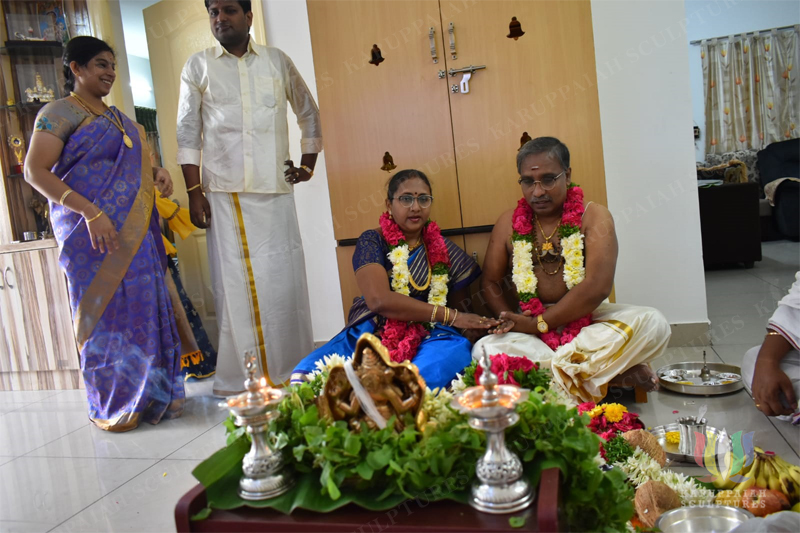 Photo of the bronze Ganesha statue with gold plated silver kavasam, taken during the function – rear view.